What is Silestone?
Silestone is a combination of natural quartz and other raw materials that are extraordinarily hard and resilient. These characteristics combine to create an ideal surface for kitchen countertops, bathrooms, flooring and wall siding.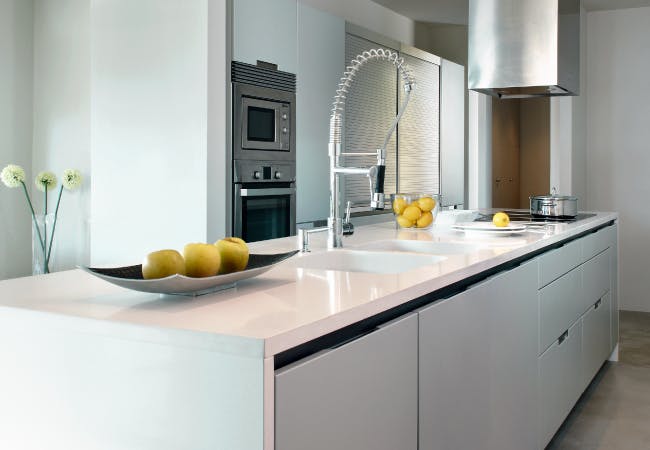 About Silestone Natural Quartz
Silestone Natural Quartz is a surface material with outstanding properties created for kitchen and bath design applications. It offers beauty similar to natural stone in a wide range of colors and extraordinary textures.
Silestone is a non-porous surface and highly resistant to staining caused by coffee, wine, lemon juice, olive oil, vinegar, makeup and many other everyday products.

Color Assistant
Silestone is available in more than 90 colors, ensuring the perfect color for all designs and projects. The three textures available, polished, suede and volcano, allow for endless possibilities.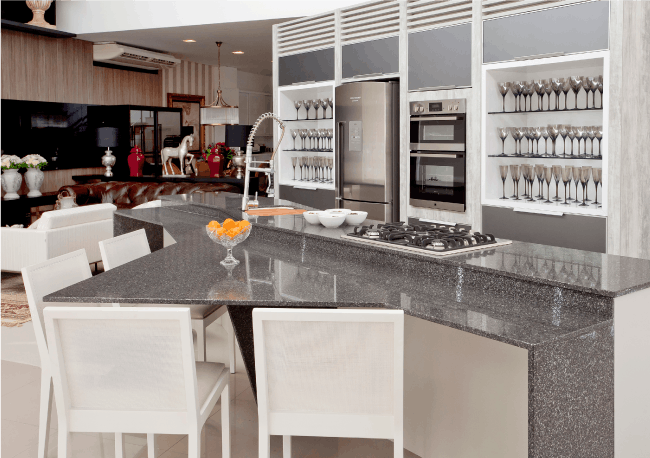 Go to Silestone's website to see more product designs and details.